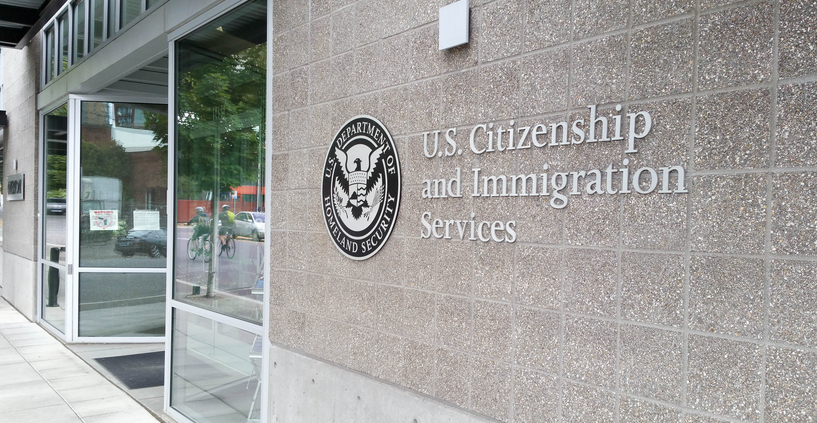 Joseph Cohen is a deportation attorney in San Antonio, Texas that is closely watching the Supreme Court's deliberations regarding the DACA program. News outlets, including the New York Times and NPR both report that the Supreme Court is considering ruling with the Trump Administration, which would put an end to the DACA program that shields over half a million young people from deportation. It isn't likely that the Supreme Court will issue its ruling any time soon, but the impact of the decision could be far-reaching for immigrant youths protected under DACA, and for the businesses and institutions that rely on the DACA program to hire and educate these youths.
DACA, or Deferred Action for Childhood Arrivals, is a program that provides certain qualifying individuals who were brought to the U.S. illegally as children the ability to receive "deferred action" on removal. The program also granted these individuals the legal ability to work in the U.S. DACA was not designed to be a path toward citizenship nor did it provide these individuals legal status, but it provided individuals the peace of mind that they would not be deported as long as they held DACA status.
What would happen if the Supreme Court rules to end the DACA program? According to the New York Times, the Trump administration has claimed that it would not seek to deport individuals if the program were to end. However, the major consequence of ending the program would be that hundreds of thousands of people would lose the ability to work legally in the U.S. The program also grants undocumented immigrants who qualify the ability to attend schools and universities in the U.S. Justices in favor of continuing the program have noted that the Trump administration has failed to provide reasoning behind its decision to end the program and have also noted that ending the program would have serious consequences on lives, jobs, and communities, and that therefore, the administration has a responsibility to provide a stronger rationale than it has already provided.
Joseph Cohen is a deportation lawyer in San Antonio, Texas who is closely watching this case unfold. If you have DACA status and are concerned about what the ending of the program would mean to you and your family, an immigration law firm may be able to help. In some cases, individuals may sometimes qualify for alternative paths to citizenship or legal status.
If DACA Ends, What Are Your Other Options?
For some individuals, DACA is the only available path towards obtaining the legal right to work in the U.S., For others, there may be alternative paths to prevent deportation, and other options to receive the legal right to work in the U.S. A deportation lawyer like J. Joseph Cohen in San Antonio, Texas may be able to take a closer look at your immigration to the U.S., your background, and documentation. If there are other paths, our firm may be able to help. For example, in some cases, individuals might be able to apply for a visa or green card in certain specific circumstances. If you were brought to the U.S. illegally as a child, it may also be possible to apply for a waiver to forgive your illegal entry into the U.S. Of course, these processes can be highly complex, and establishing legal status can often be complicated. In some circumstances, the steps required to regularize your status may involve some degree of risk, so it is always wise to speak to a deportation lawyer before taking any steps to apply for a green card or visa, especially if you were brought illegally to the U.S. as a child. J Joseph Cohen is a deportation lawyer who can take a closer look at your situation and may be able to assist you with finding a path forward.
What are the Next Steps?
The next steps with DACA are to watch and wait. If the Supreme Court rules that the Trump administration is justified in ending the program, it is likely that the court and the law may still continue to allow those who hold current DACA status to continue to enjoy the benefits of DACA until their deferred action expires. This would make the next election cycle crucial for immigrants currently protected under DACA because it is conceivable that another president might re-start the program or put a new program in place with more robust protections or even a path to citizenship.
J Joseph Cohen is a deportation attorney in San Antonio, Texas who will be here for those who may have questions or concerns should the DACA program change or wind down. If you have concerns about your legal status, about deportation, or about immigration, consider reaching out to J. Joseph Cohen, a deportation lawyer in San Antonio, Texas. Or reach out to USAttorneys.com to get connected with our immigration lawyer.