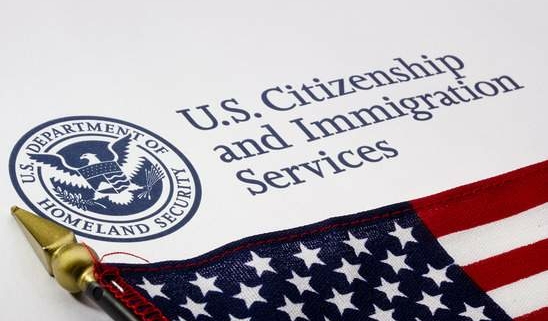 In July, the Trump Administration and Immigration and Customs enforcement announced a plan to expand fast-track deportations to anyone suspected of being illegally in the U.S. for less than two years. The fast-track deportation process would allow Immigration and Customs Enforcement to deport individuals without a hearing in immigration court, if the person was suspected of being in the U.S. for less than two years. Prior to this new regulation, only individuals who had recently crossed the border and those caught within 100 miles of the U.S. border were subject to fast-track deportation. These policies fell under heavy criticism because they denied individuals due process, made it easier for border guards to deny petitions for asylum, and because they empowered Immigration and Enforcement officers to take action across the country. Whether a person could stay or would be asked to leave could be left up to the discretion of an Immigration and Customs officer. Furthermore, the evaluation of a person's documentation and proof of residency and citizenship would be in the hands of a border enforcement guard in the field, with little to no oversight like that provided by a judge in a court of law.
However, a recent ruling by a federal court judge found these policies in violation of federal law and in violation of procedures required for changes to federal law. The ruling ensures that individuals who have resided in the U.S. can have their day in court prior to facing deportation. A court case is an important chance for a person facing deportation to stop the removal process using various deportation defenses. Valid defenses that could be presented before a judge include marriage to a U.S. citizen, asylum, or seeking cancellation of removal through other means. If you are facing deportation in San Antonio, Texas, J. Joseph Cohen is a deportation lawyer in San Antonio who may be able to assist you with your deportation defense. Now, more than ever, it is important to take proactive action should you be facing deportation or have a hearing date set. J. Joseph Cohen is a deportation and removal lawyer who may be able to help you if you are facing deportation.
Issues with Fast-Track Deportation
Several issues have been raised by the Trump Administration's fast-track deportation policy. The policy would allow Immigration and Customs enforcement officers the ability to deport individuals who have been in the country less than two years. The problem with the process is that it isn't entirely clear how immigration officers will determine whether a person has been in the country for less than two years. Already there have been cases where even U.S. citizens were detained illegally.
Another problem with the process is that it places the burden on the individual facing deportation to provide their paperwork. Not all immigrants carry such proof with them and some individuals might have complex situations, that might not involve straightforward documentation. By leaving the discretion to just one immigration officer or several in the field, many critics of the fast-track deportation policy claimed that it denied immigrants due process.
The ACLU notes that the immigration system frequently denies immigrants their right to due process and frequently detains immigrants without a bond hearing. The ACLU has been fighting for reform that would ensure that every immigrant facing deportation gets his or her fair day in court and also is fighting for greater discretion among judges when it comes to deciding who and who will not be deported. The hard work of these groups is evident in recent rulings that will put a stop to nationwide fast-track deportations.
If you or someone you love is facing deportation or removal in San Antonio, Texas, J. Joseph Cohen is a deportation and removal lawyer who may be able to assist you. Given recent changes to the law, fast-track deportations are now only permitted in certain cases: where a person has only been in the country for a couple of weeks and where a person was apprehended within 100 miles of the border. If you have been in the country longer, you have a right to your day in court. Whether you are facing a fast-track deportation or a court hearing date has been set, it can be helpful to have an attorney on your side helping you navigate the system and fighting for your rights.
Protecting Immigrant Rights
 Joseph Cohen is committed to protecting immigrant rights and is here to defend the rights of immigrants who are facing removal and deportation. During your court case, you'll have the opportunity to present evidence to delay your removal or prevent your removal. Our deportation and removal lawyer in San Antonio, Texas can review your circumstances, help you understand your options, and assist you with taking the next steps. Contact J. Joseph Cohen today or reach out to USAttorneys.com to get connected with our deportation and removal law firm.
https://jjosephcohen.com/wp-content/uploads/2019/06/us-citizenship-jose-phcohen-lawyer.jpg
365
548
damg
https://jjosephcohen.com/wp-content/uploads/2023/03/logo.png
damg
2020-05-19 20:19:49
2020-05-19 20:19:49
Fast-Track Deportation Appeals San Antonio, Texas